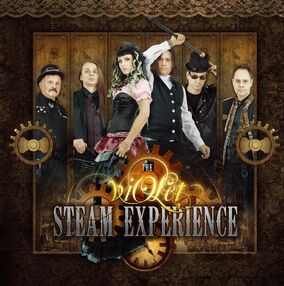 Violet is a Steampunk band, whose music is based on historical influences combined with modern aspects. Currently, Violet are creating their own "Steampunk universe" - The Violet Steam Experience.
Using acoustic, medieval and modern instruments as well as electronics, Violet create acoustic illusions that become visible at their shows: working with actors and dancers, Violet turn their concerts into unique events. Since 1999 they have released four albums.
The members of Violet have also created another group; Violetta, which records and performs original medieval-style music music independently of Violet.
Discography
Edit
1999 - September (costbar/EFA)
2002 - Omnis mundi (costbar/broken silence)
2007 - The book of Eden (Équinoxe Records/ALIVE)
2009 - Modern life (Équinoxe Records/ALIVE)
2013 - The Violet Steam Experience (Equinoxe Records)
Band Members
Edit
Cinnamon Star A.K.A. Bianca Stücker: Vocals, Dulcimer, Harpsichord, Shawms, Synths
Dr. P A.k.A. Oliver Pietsch: Guitars, Shawms, Percussion, Synths
Markus Bosser: Violin
Rainer Janssen: Keyboard, Bagpipes, Hurdy-gurdy
KathaHari: Performance, E-Guitar
Lars Kappeler: E-Bass
Gerwin Spalink: Drums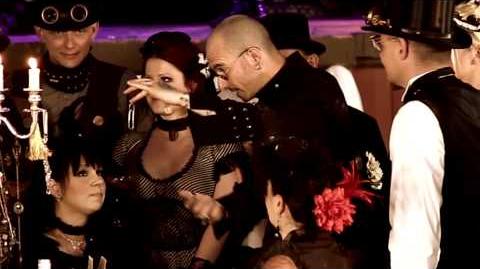 Ad blocker interference detected!
Wikia is a free-to-use site that makes money from advertising. We have a modified experience for viewers using ad blockers

Wikia is not accessible if you've made further modifications. Remove the custom ad blocker rule(s) and the page will load as expected.