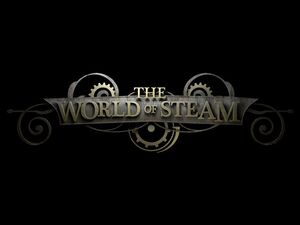 The World of Steam is a Webseries that sets out to explore the deep recesses of a Steampunk world. Drama, Comedy, Horror, Science Fiction and Fantasy are all explored against the backdrop of a futuristic Victorian Age... We've envisioned a place with Jules Verne's technology and Jane Austen's dialogue. A world with Charlotte Brontë's rules and Lovecraft's horror. A place where mad scientists, corseted heroines and bold adventurers could make their way, bringing you truly unforgettable characters, beautiful stories, and vistas like you've never seen.[1]
External Links
Edit
References
Edit
↑ The Steampunk Tribune 6 November 2012
Ad blocker interference detected!
Wikia is a free-to-use site that makes money from advertising. We have a modified experience for viewers using ad blockers

Wikia is not accessible if you've made further modifications. Remove the custom ad blocker rule(s) and the page will load as expected.