Home
Talk

8
398pages on
this wiki

The Steampunk Wikia is about Steampunk, which is a Victorian-inspired genre and subculture. This wikia provides information about steampunk concepts, movies, music, books, people, websites and groups. It's free to use and edit by all—just jump in!
---

Steampunk is a sub-genre of science fiction, alternate history, and speculative fiction that came into prominence during the late 1980's and early 1990's. Specifically, steampunk involves an era or world where steam power is still widely used, typically the Victorian Era and the Edwardian Era, that incorporates prominent elements of science fiction and fantasy.

Steampunk stories are often romantic and peppered with historical references and brewing rebellions. Read more about steampunk here...

---

---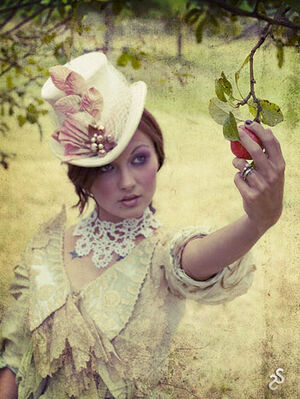 STEAMPUNK FASHION

Steampunk fashion, at its heart, is based on the Victorian style aesthetic, but embellished and influenced by steampunk fiction. While some wear steampunk-influenced outfits in everyday circumstances, true steampunk attire is often reserved for special occasions, such as steampunk, anime, or cosplay conventions.

Steampunk costumes are traditionally handmade or bought from a thrift store, but it is not uncommon to see a steampunk wearing mass-produced clothing, usually from websites that specialize in steampunk fashion. Colors also tend to be subdued and are rarely bright in color. Colors are commonly neutral, although red and blue can sometimes be found. Outfits are often tied together by at least one prominent accessory, such as goggles, parasols, top hats, or some kind of mechanical gadget.

---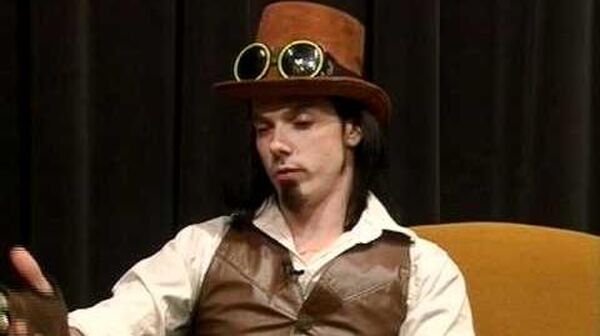 Which area of steampunk are you most interested in?

Loading RSS data...

Create blog post
Hey there Steampunkers!

We thought it would be fun to create a monthly challenge where YOU and other users can "steampunkify" your favorite person or fictional character. You can use Pinterest, Polyvore, or list some links to different Steampunk fash…

Read more >

I am indebted to my excellent band, as well as the efforts of Capt. John Sprocket of The Cog Is Dead, for their wonderful contributions to this splended new song, "They Don't Make Airships Like They Used To Anymore" - listenable on the Fump!

Stop whate…

Read more >
See more >