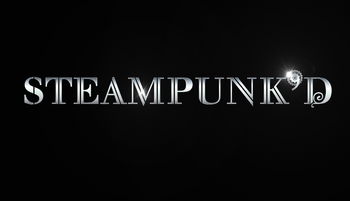 Steampunk'd is a 2015 reality competition show premiering on GSN.
In STEAMPUNK'D, ten contestants (also known as "Makers") work in teams and compete in a series of pressure-filled challenges designed to test their unique abilities to transform ordinary objects and fashion into creative masterpieces.
Each week, one of the Makers is eliminated; the last one standing takes home the $100,000 grand prize.
External Links
Edit
References
Edit
TV Guide: August 24, 2015, Page 33
Ad blocker interference detected!
Wikia is a free-to-use site that makes money from advertising. We have a modified experience for viewers using ad blockers

Wikia is not accessible if you've made further modifications. Remove the custom ad blocker rule(s) and the page will load as expected.