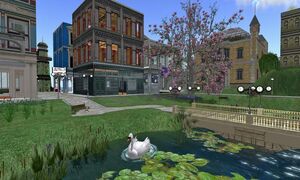 Mieville is a Second Life Steampunk roleplay community.
Description
Edit
Mieville is a steampunk area spread over eight full regions, each named after a popular Victorian novelist. As well as shops and residences, Residents can visit some beautiful parkland, ports, and the impressive Mieville Magical Academy.
Ad blocker interference detected!
Wikia is a free-to-use site that makes money from advertising. We have a modified experience for viewers using ad blockers

Wikia is not accessible if you've made further modifications. Remove the custom ad blocker rule(s) and the page will load as expected.