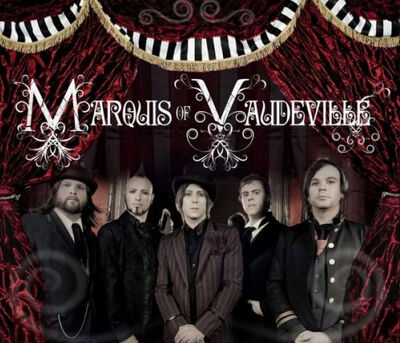 Marquis of Vaudeville is an alternative rock band from the southern United States that is often associated with steampunk and gothic subcultures.
Although performing frequently at pop culture fandom and steampunk conventions, the act is widely known for their own extravagant Vaudevillian-inspired sold-out spectacles such as A Clockwork Wonderland: Through Aether & Mysterium, Gadgets & Gobstoppers: The Twisted World of Wonka, and the show that shares the title of their debut album The Great Promenade of Fools & Ghosts.
The group is known the world over for their progressive, psychedelic, punk cabaret stylings, fusing time-worn elements of the old world with new-fangled innovation, and due to the music's mysterious, yet playful nature, the band has dubbed their sound "melodic mischief". Internet and terrestrial radio such as Dallas' leading rock/alternative stations 97.1 The Eagle and 102.1 The Edge have embraced their music and featured such songs as "Corps of Night"; a rebellious anthem to lead the lost and hearten the forgotten.
The act has composed and licensed music for a variety of film projects and television shows such as the syndicated series 'Charmed' and Showtime Network's hit series 'Dexter'. Their licensing credits also include the complete orchestral score for the Steampunk short film 'The Mechanical Grave', which was featured on The Shorts Channel in October 2013. The band also provided music for the short film 'Amelia' directed by Frank Lucatuorto and for which production design was handled by Tim Burton's brother, Daniel Burton.
The band was the winner of Steamcon 2012's Airship Award for Aural: Any aural piece of work, including but not limited to: Bands, songs, musicians, music videos and they have recently been featured in Katherine Gleason's book 'Anatomy of Steampunk: The Fashion of Victorian Futurism'. A review of their performances can be found in the music section of the Dallas Observer. 
The band has a facebook page, a Steampunk Empire page, a Twitter page, an IMDB page, and their Official Website that can be visited.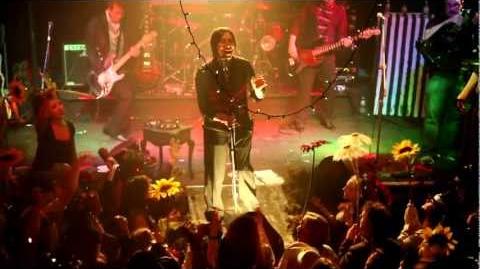 Ad blocker interference detected!
Wikia is a free-to-use site that makes money from advertising. We have a modified experience for viewers using ad blockers

Wikia is not accessible if you've made further modifications. Remove the custom ad blocker rule(s) and the page will load as expected.