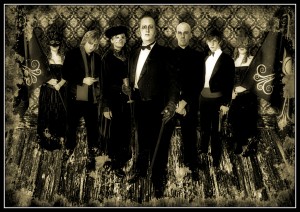 Eibon la Furies are an English black metal band inspired by Victorian themes, especially the occult side of Victorian Society. Their sound has always been experimental--with a leaning towards early industrial, but this has become more progressive since a full live band has developed.
External Links
Edit
Ad blocker interference detected!
Wikia is a free-to-use site that makes money from advertising. We have a modified experience for viewers using ad blockers

Wikia is not accessible if you've made further modifications. Remove the custom ad blocker rule(s) and the page will load as expected.